Reka bentuk Kabinet Dapur Modular Shaker yang dicat
Kabinet dapur Shaker adalah pintu kabinet yang paling popular kami. Kabinet dapur Shaker dicirikan oleh sebuah pintu dengan panel pusat tersembunyi.
Beberapa kabinet shaker sangat bersih dan mudah, sementara yang lain mempunyai perincian hiasan. Laci depan kabinet shaker juga boleh berbeza. Laci laci
Barisan hadapan sering dipilih untuk reka bentuk moden, manakala bahagian laci lima keping popular untuk reka bentuk dapur peralihan.
Kabinet dapur Shaker sangat disukai kerana garis-garis bersih dan penampilan klasik mereka. Pintu kabinet gaya shaker yang paling asas adalah pintu dengan panel pusat tersembunyi dan tiada perincian tambahan tambahan.
Menggabungkan penampilan minimalis dengan sentuhan keanggunan, beberapa kabinet gaya shaker termasuk papan kayu atau hiasan dekoratif dalam stiles dan rel pintu.
Kabinet shaker yang lebih terperinci ini adalah gaya peralihan, meminjamkan diri untuk melengkapkan pelbagai reka bentuk dapur.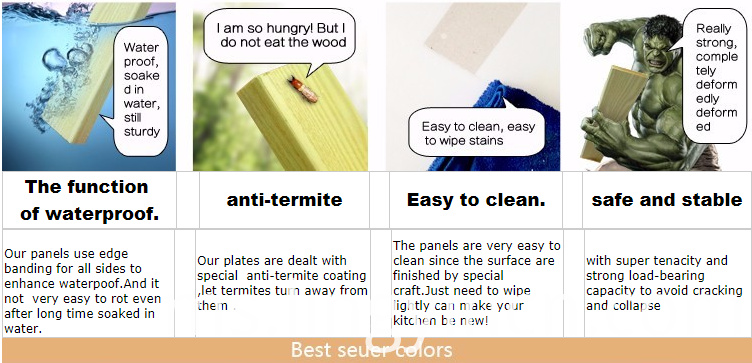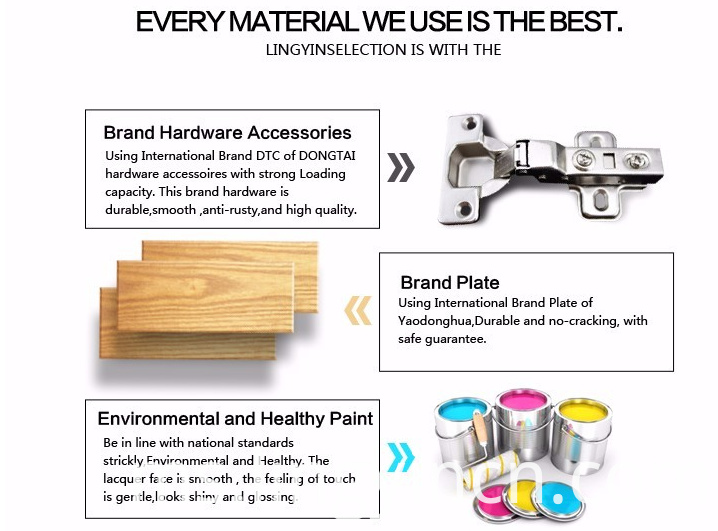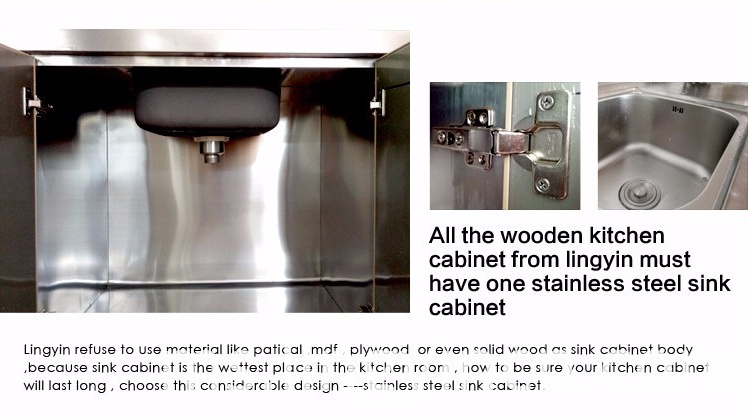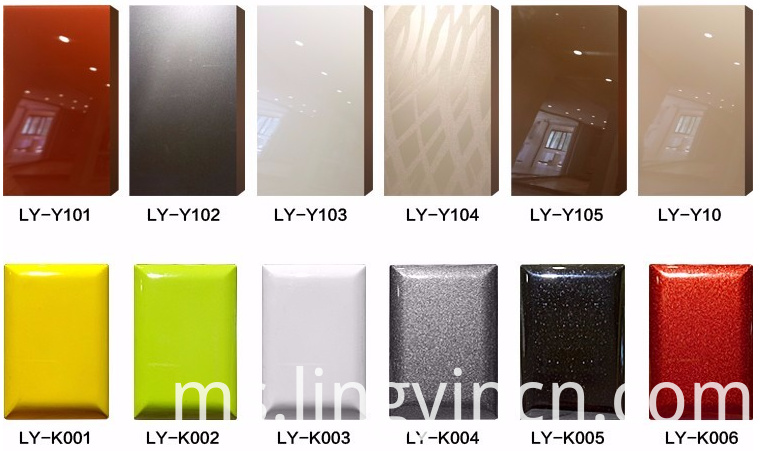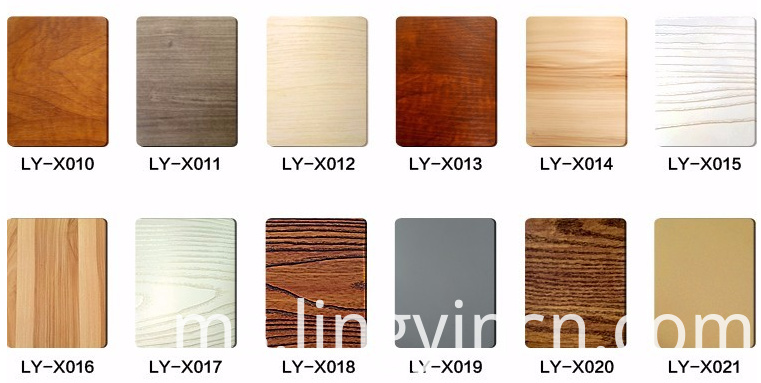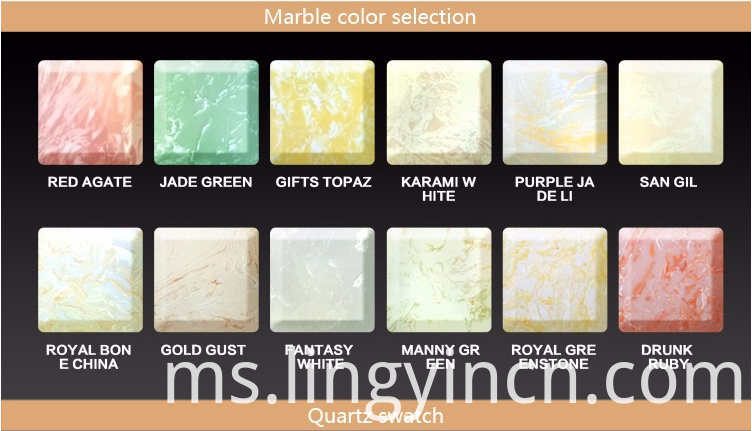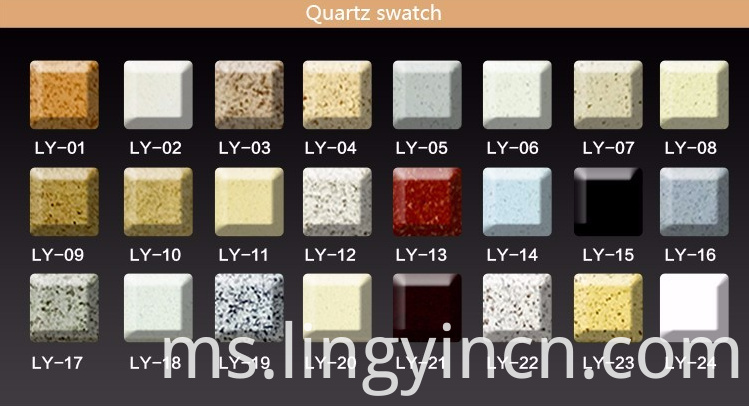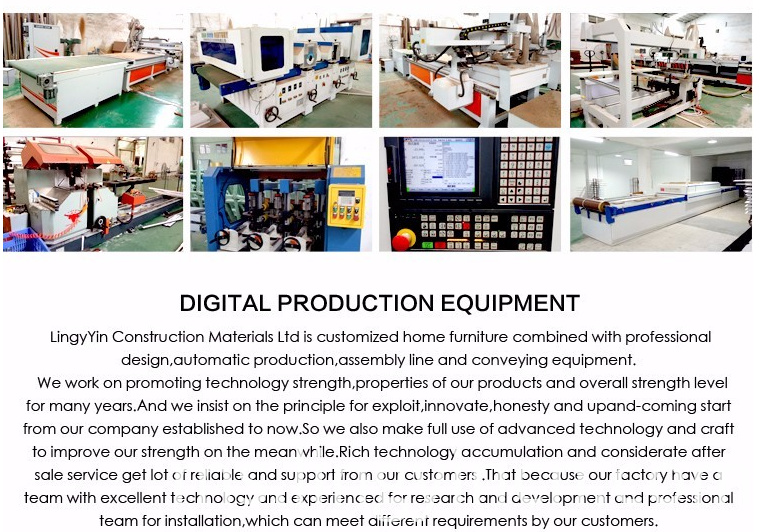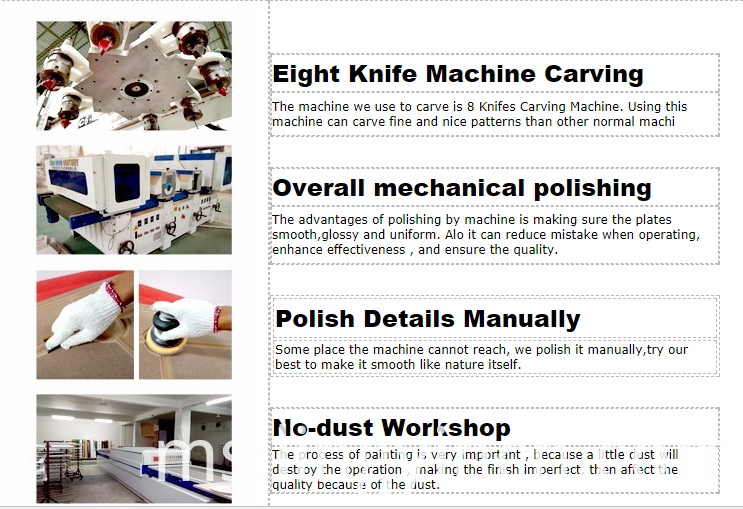 | | | | | | | |
| --- | --- | --- | --- | --- | --- | --- |
| | | anti-termite | | Easy to clean. | | safe and stable |
| | | | | | | |
| --- | --- | --- | --- | --- | --- | --- |
| Our panels use edge banding for all sides to enhance waterpoof.And it not very easy to rot even after long time soaked in water. | | Our plates are dealt with special anti-termite coating ,let termites turn away from them . | | The panels are very easy to clean since the surface are finished by special craft.Just need to wipe lightly can make your kitchen be new! | | with super tenacity and strong load-bearing capacity to avoid cracking and collapse |



Eight Knife Machine Carving

The machine we use to carve is 8 Knifes Carving Machine. Using this machine can carve fine and nice patterns than other normal machi

Overall mechanical polishing

The advantages of polishing by machine is making sure the plates smooth,glossy and uniform. Alo it can reduce mistake when operating, enhance effectiveness , and ensure the quality.

Polish Details Manually

Some place the machine cannot reach, we polish it manually,try our best to make it smooth like nature itself.

No-dust Workshop

The process of painting is very important , because a little dust will destroy the operation , making the finish imperfect, then affect the quality because of the dust.
Digital Cutting VS Hand cutting machine

Hand cutting machine is hard to control the data of plates, which makes the plates irregular on size after cutting ;However digital cutting is more precise than hand cutting machine,which can ensure no Slit during Splicing the plates

Seamless joint VS Seam joint

The seamless joint of our cabinets aovid the damage and lost of important documents .And the probability is very smaller compared seam joint.
Lingyin Edge banging VS Other factory

Some factory wouldn't do edge sealing for the panels to save their cost.
But it will shorten the life time of boards and easy to get wet.
Our factory adopt edge banding for all sides.It not only can enhance the ability of waterproof,but also looks nice.

HENKEL Glue

VS

Other normal Glue

Some factories use poor quality glue with Heavy odor ,High formaldehyde content in order to save cost, but which will hurt our health very badly. However, the glue we use is International Brand"Henkel" to seal edge. This Glue not only has Strong adhesion, but also no odor.Formaldehyde content of our plates ia arrived the national level of safety standards,which ia more healthy and Environment Friendly
Moisture-proof Sticker VS Normal Screw

The only place cannot seal well is the hole of screw , so it become a weakness of moisture-proof board. For this reason, we are specialized in making the Moisture-proof Sticker to seal the hole of screw,which is not only beautiful , but also prolong the time of using.

Plate with Label VS Plate without Lable

Every plate has its own lable in our company,telling the clients what plates assemble the whole cabinet.The lable can make it easy and convenient in installation. With this Lable , you also can DIY easily .
Kategori produk : Kabinet dapur > Kabinet dapur